One of the main goals in Sigma Pi is to create future leaders and agents of change. Whether it be in the classroom, on campus, on the sports field, or after graduation from Cal Poly, Sigma Pi prepares our brothers to lead. Our leadership positions include election to the executive council, an appointment to be a committee chairman, as well as various brothers holding leadership positions in external entities. Here are some of the current Sigma Pi's striving for excellence as leaders!
Executive Council
Chapter Leadership
External Leadership
Sam Suri
Chairman of the IME Department Student Fee Committee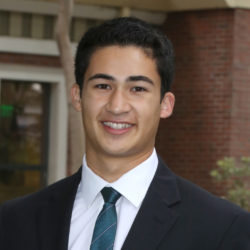 Kaelan Sobouti
Chair of the University Union Advisory Board
The Chair of UUAB serves as the a corporate officer and the CFO of ASI. UUAB provides recommendations to the University President regarding operations of Student Body Center fee funded facilities (University Union, Recreation Center, and Sports Complex), programs, and services.