One of the things Sigma Pi prides itself on is giving back to the community. Whether it be through our annual Suicide Awareness Week, relationships with local non-profits, or various other service projects, we strive to be a positive force in the surrounding community.
Local non-profit relationships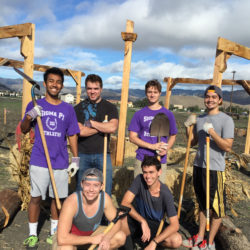 We have close relationships with two local organizations, the first being Growing Grounds. This is one of our favorite organizations to work with for their ability to accommodate our large work parties, and their close ties to the Transitions-Mental Health Association, who we work closely with for our Suicide Awareness Week. Sigma Pi has volunteered 130 hours with Growing Grounds since November'15.
Sigma Pi also consistently volunteers with City Farm SLO. We love volunteering with this organization because of their passion for sustainability and their dedication to teaching San Luis Obispo youth that same passion. Through 230 hours of work in the past year and a half, Sigma Pi has been able to help build their Global Family City Farm located off the 101!
---
Suicide Awareness Week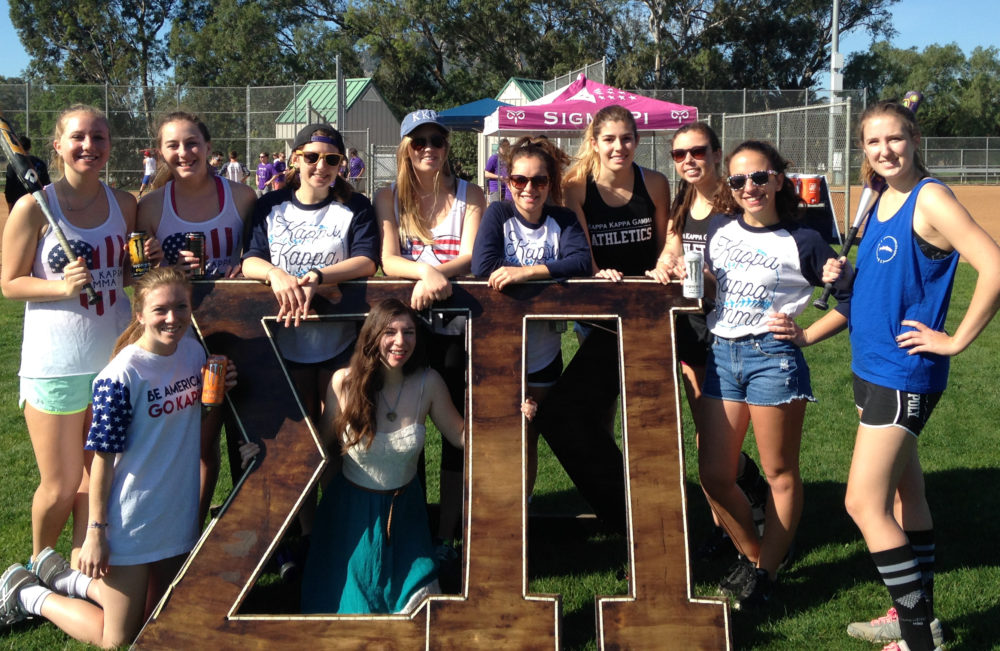 Every year there are 1100 college students that lose their lives to suicide. So, we decided to do something to open conversation on our campus. Through our Suicide Awareness week, we educate the community about suicide awareness and prevention. Events included booths on campus to open conversation about stress, QPR training, a speaker, and a display of 1100 candles to represent and remember the 1100 students lost each year. To finish off the week, we host a softball tournament, Swing Away for Amazing Day. The Sean Vernon Feliciana Amazing Day Foundation is Sigma Pi's national philanthropy and focuses on mental health education and suicide prevention specifically on college campuses. Last year, Swing Away for Amazing Day raised over $1,300 that went straight to the foundation.
---
Donate Life
Our 2nd national philanthropy is Donate Life. Aligning with their mission of increasing the organ donor registry nationwide, Sigma Pi at Cal Poly sets up in the University Union every April to encourage fellow Mustangs to become organ donors. Recently, Donate Life has teamed up with the Apple Health app for easier registration, as well as launched a new take on social media outreach. We are proud to support the cause!
---
Week of Welcome Water Booth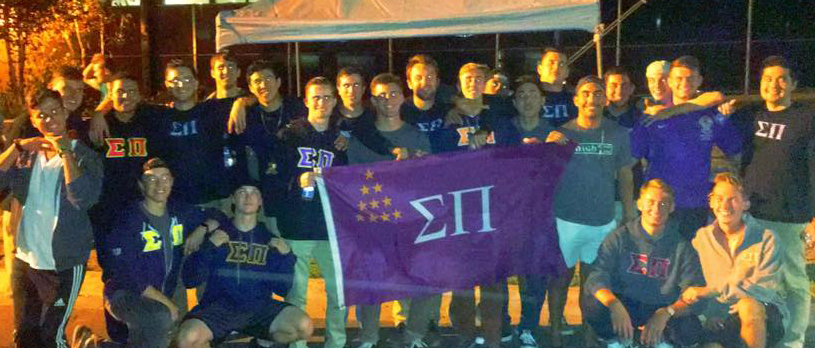 In an effort to encourage safe partying and community responsibility, Sigma Pi hosts a water booth during every Cal Poly Week of Welcome. Through this annual event, we hand out water bottles to Mustangs going out for the night. Sigma Pi was commended for our efforts in a last year!
---
Walk a Mile in Her Shoes
Outside of our usual service and philanthropy activities, Sigma Pi's strive to be agents of change in our campus and local communities. The issue of sexual assault has recently come to the forefront at Cal Poly and we as a whole decided to stand up against it. At RISE's annual Walk a Mile in Her Shoes event, Sigma Pi came out to stand against sexual assault with the largest attendance from the Greek community.
---
Individual Contributions
At Sigma Pi, we believe that fostering good character starts with giving back to our surrounding communities. While our chapter has many large group efforts, we also hold our individual brothers to philanthropic and service standards. Through these standards, our chapter saw an average of 20 service hours and over $100 of philanthropic donations per member in the 2015-2016 school year! Great job to the men of Eta-Delta for giving back!